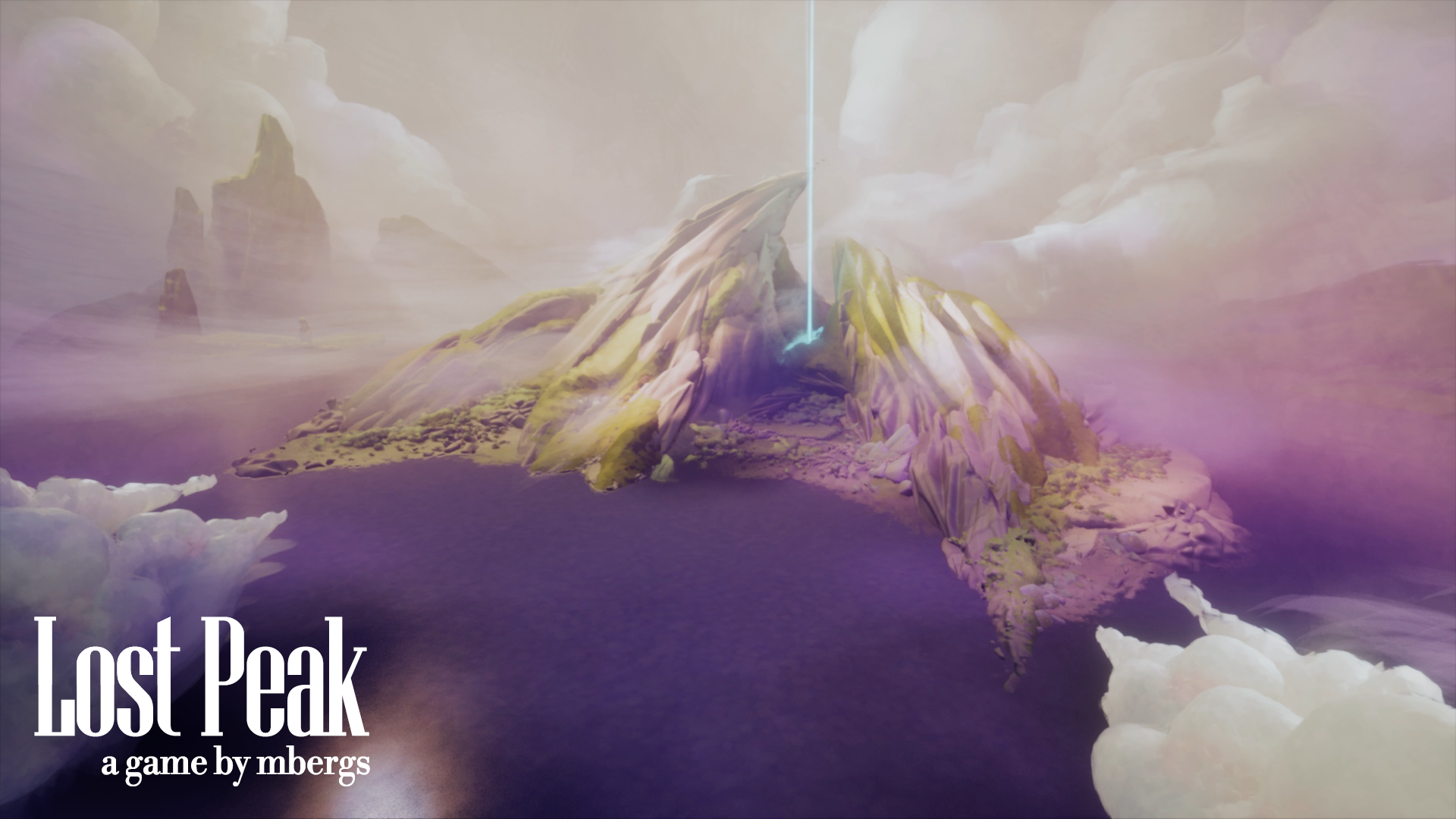 An on going personal

project with a focus on 
spiraling level design, and painterly 3D environments. 
Most of the project was developed on live Twitch with the community. 
My role:
Level Design, Gameplay, Art, Lighting and

Audio 

Character by Steve_Big_Guns
Collectible by Media Molecule
Music by Media Molecule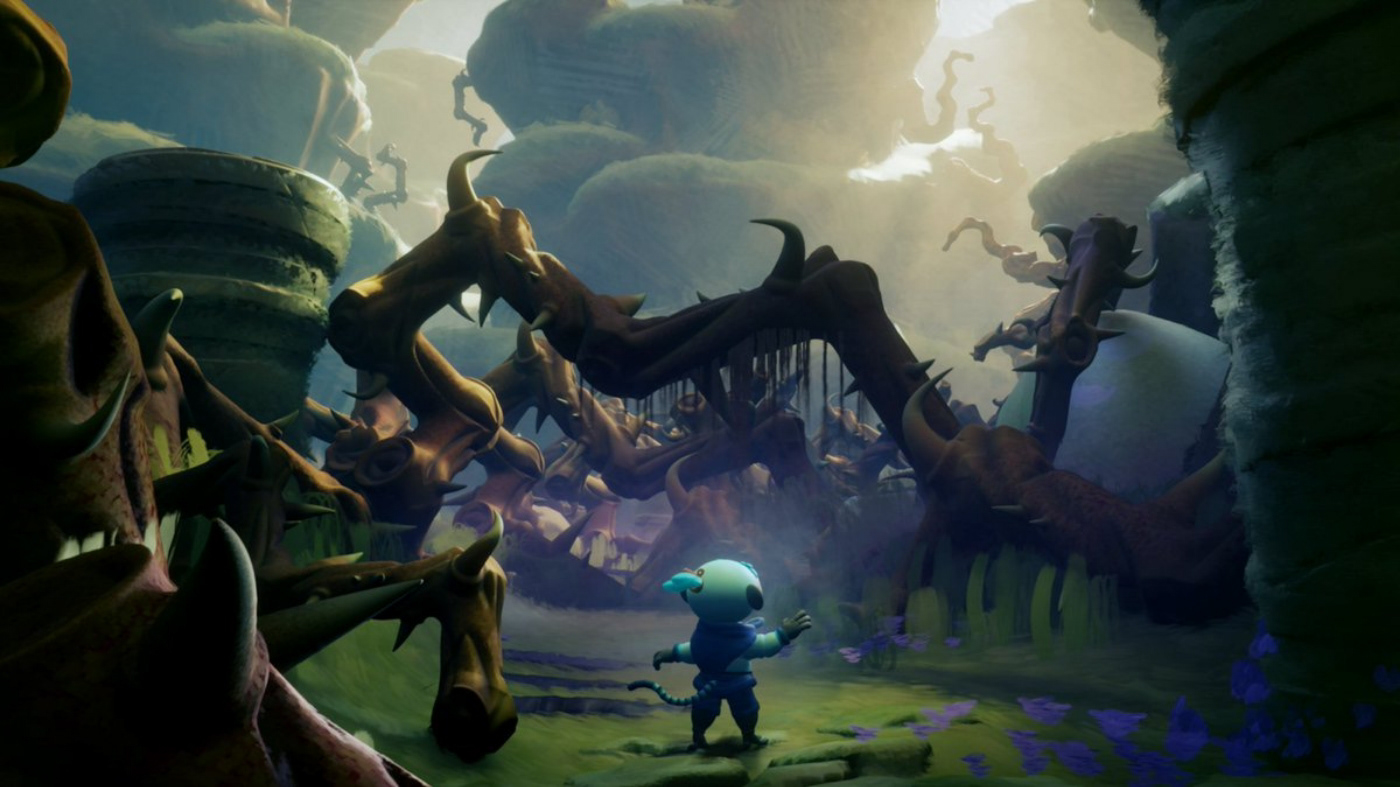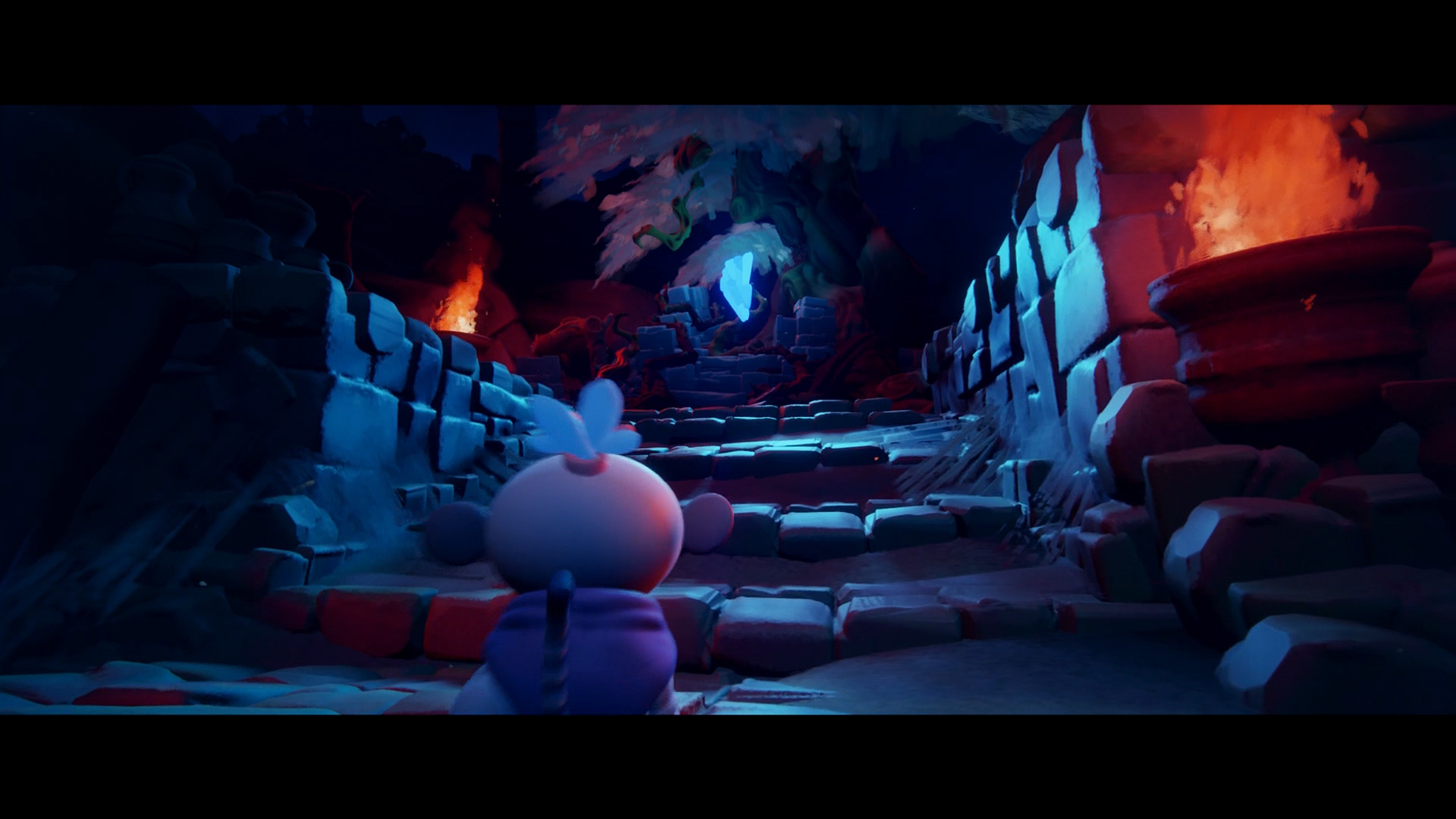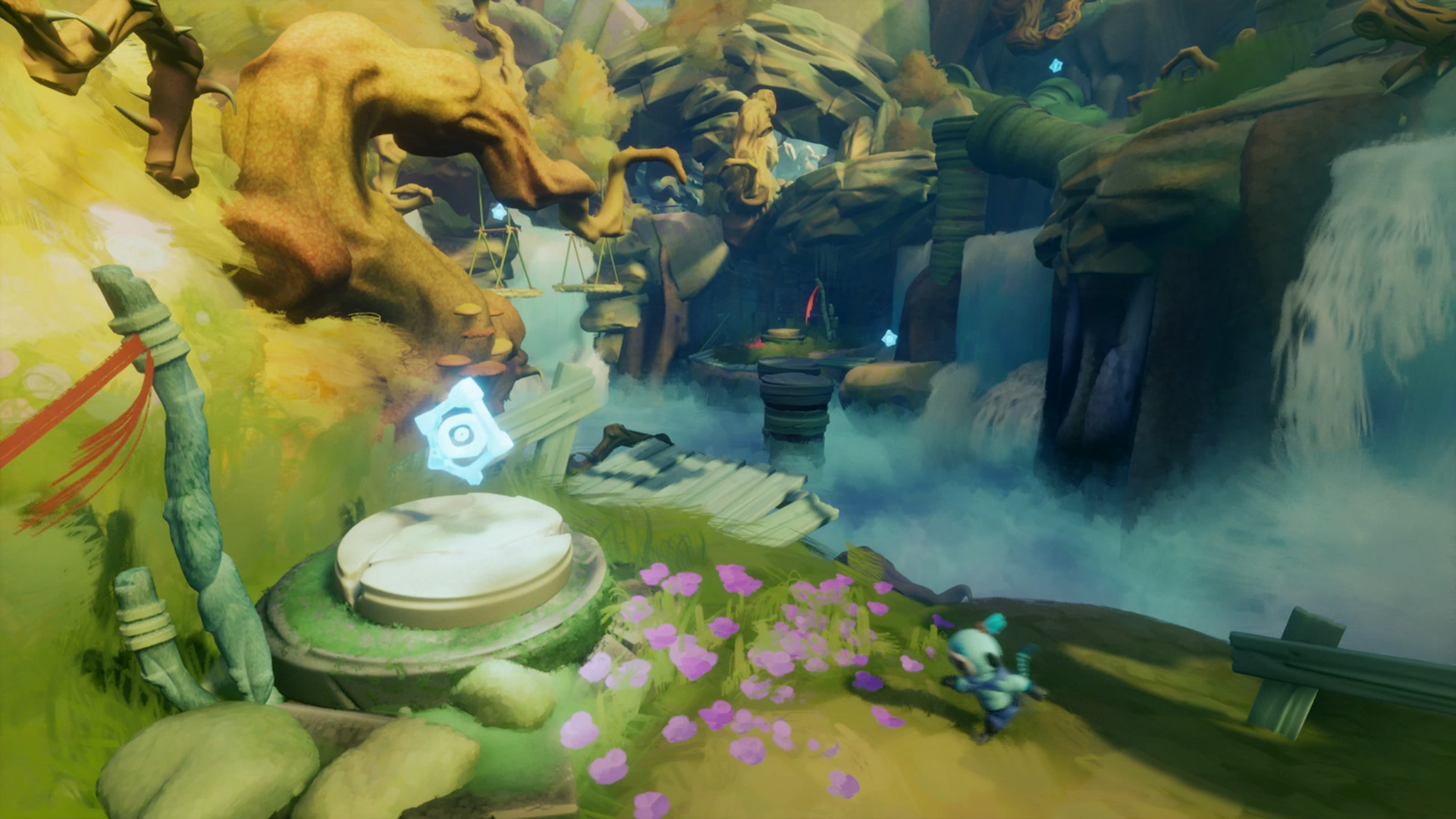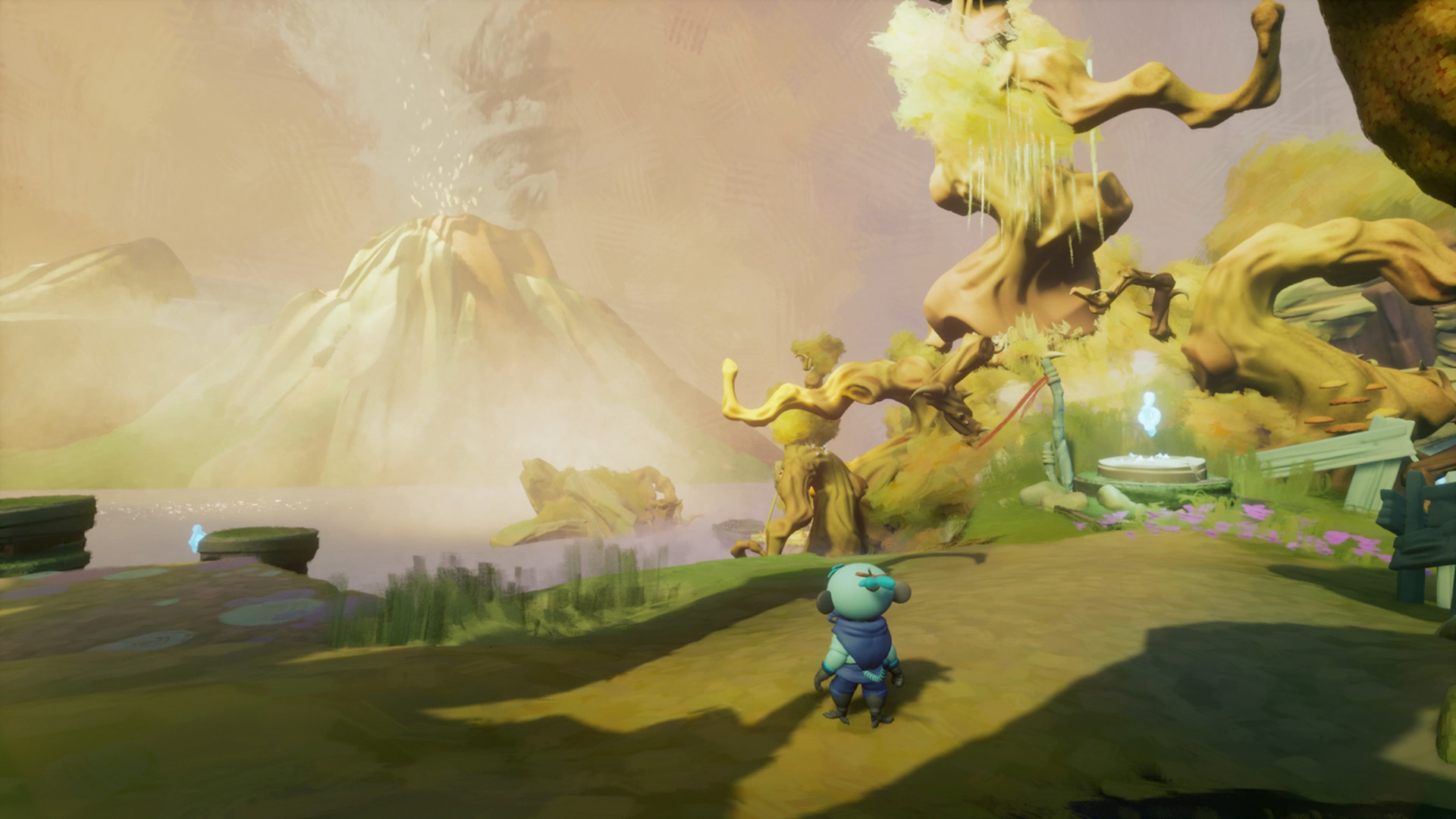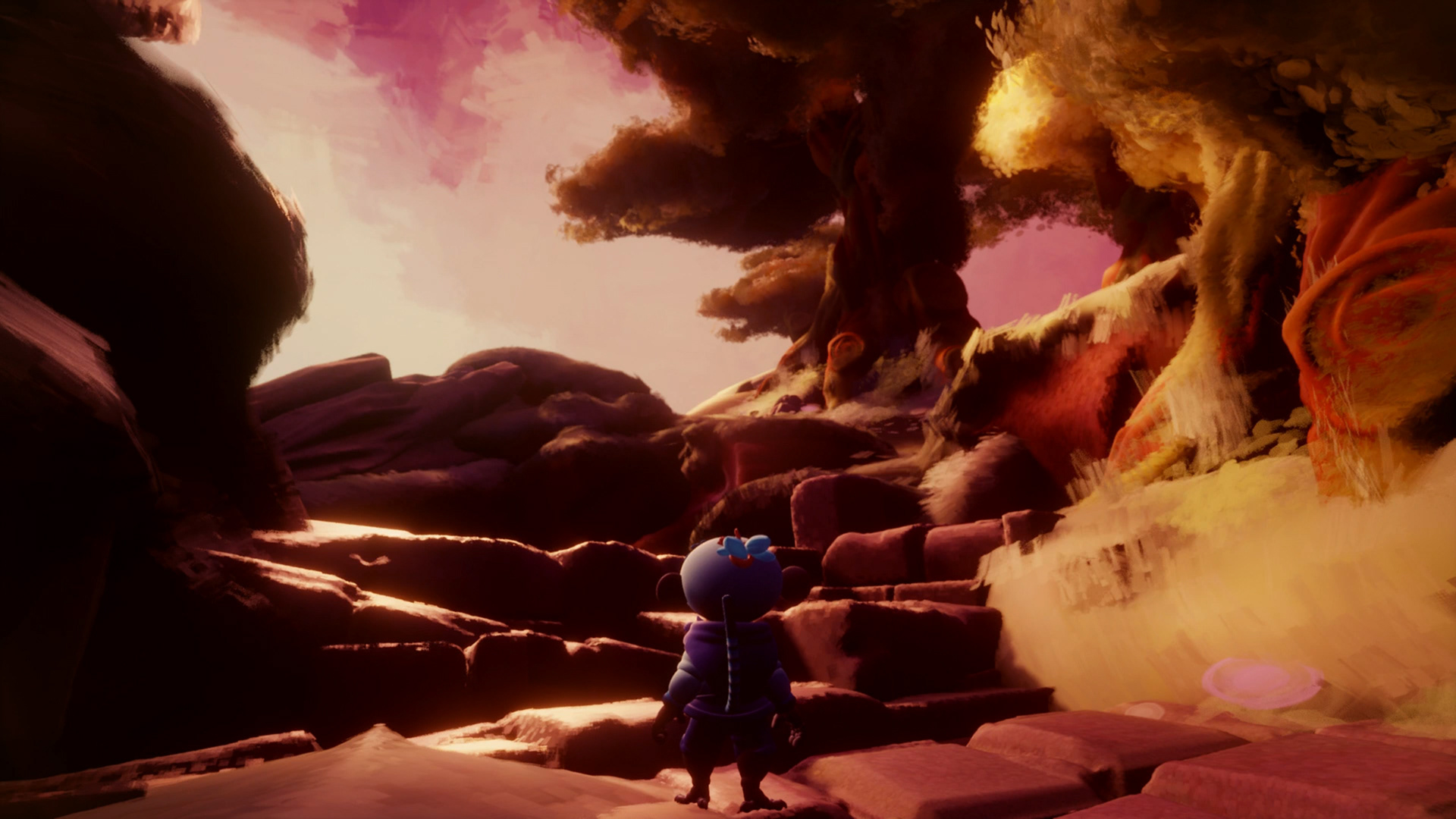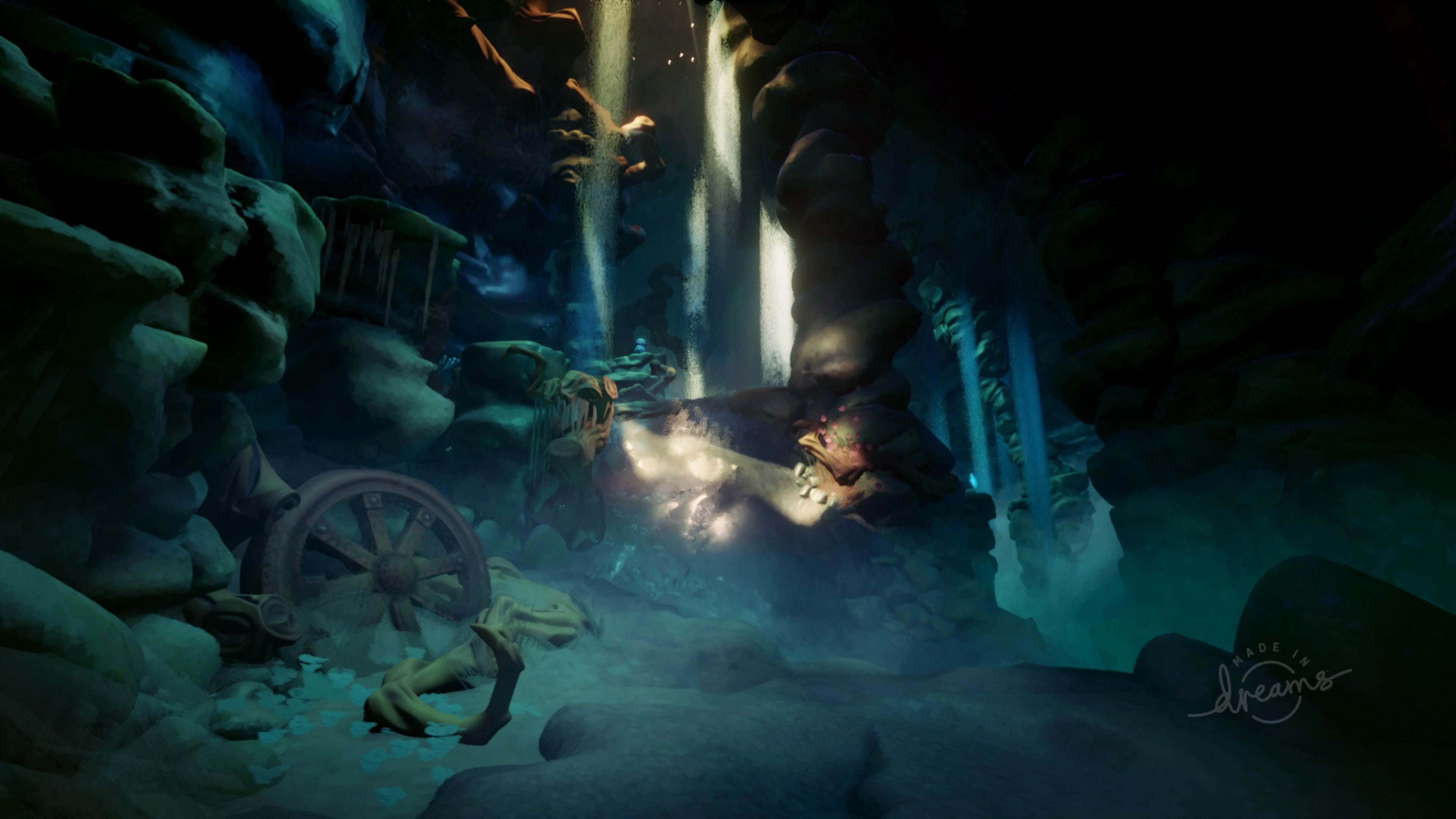 From block-out to final level.
The images on the left are the block-out or grey-box for the Cave level.
 I used basic shapes to quickly iterate on the level design. Throughout the process I took into account sightlines, lighting and composition to ensure the final scene had a compelling and atmospheric sense of space.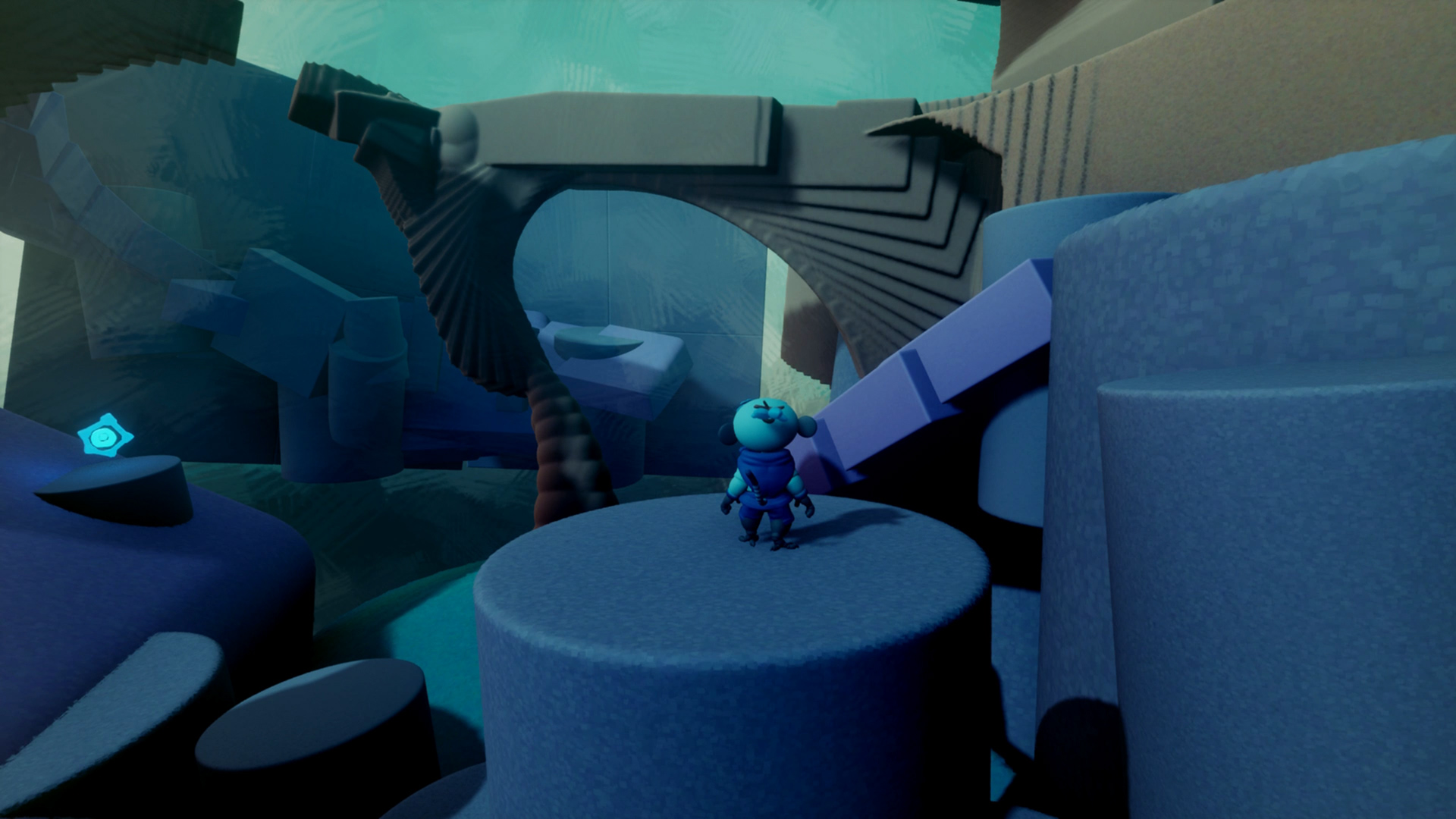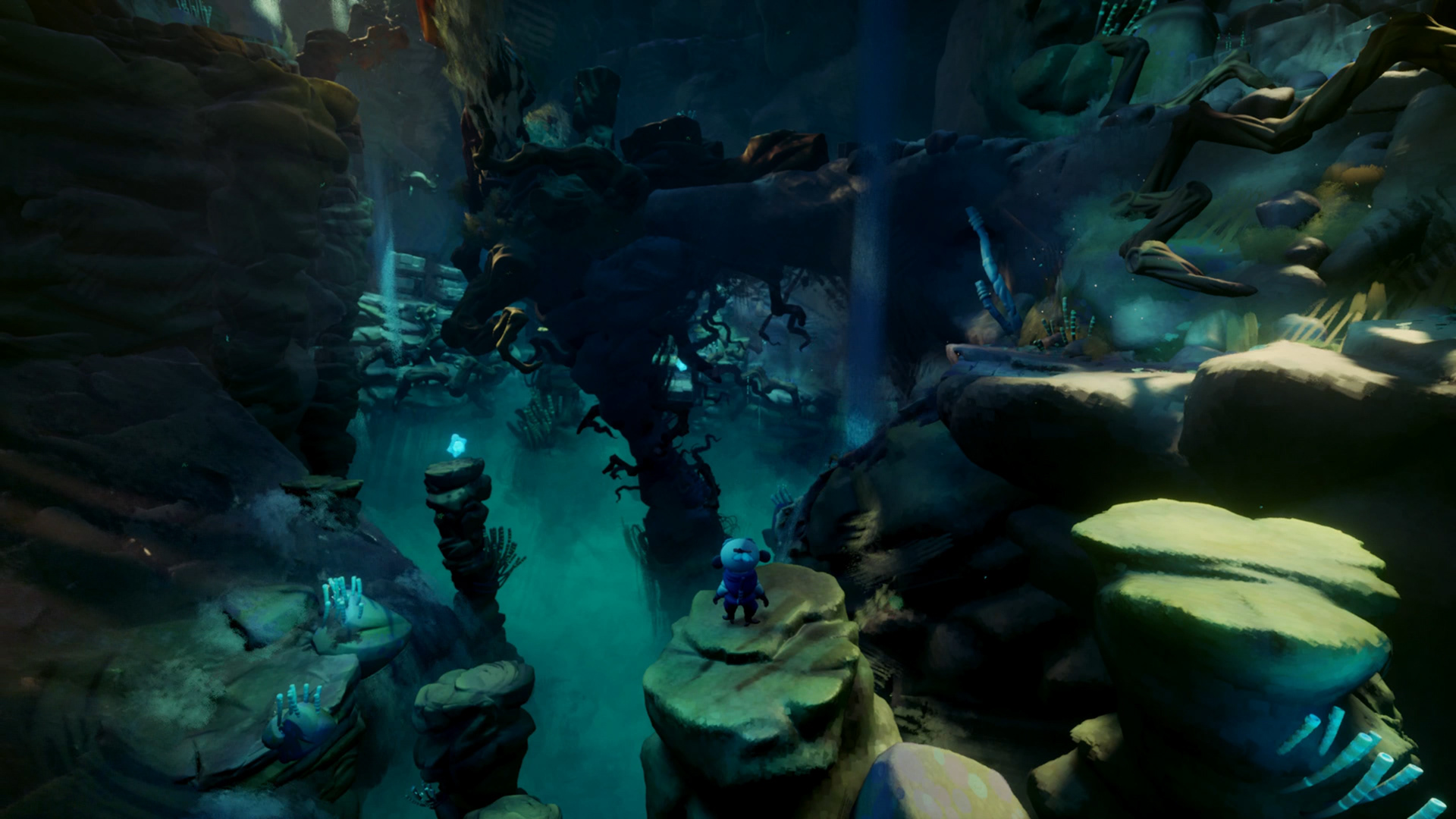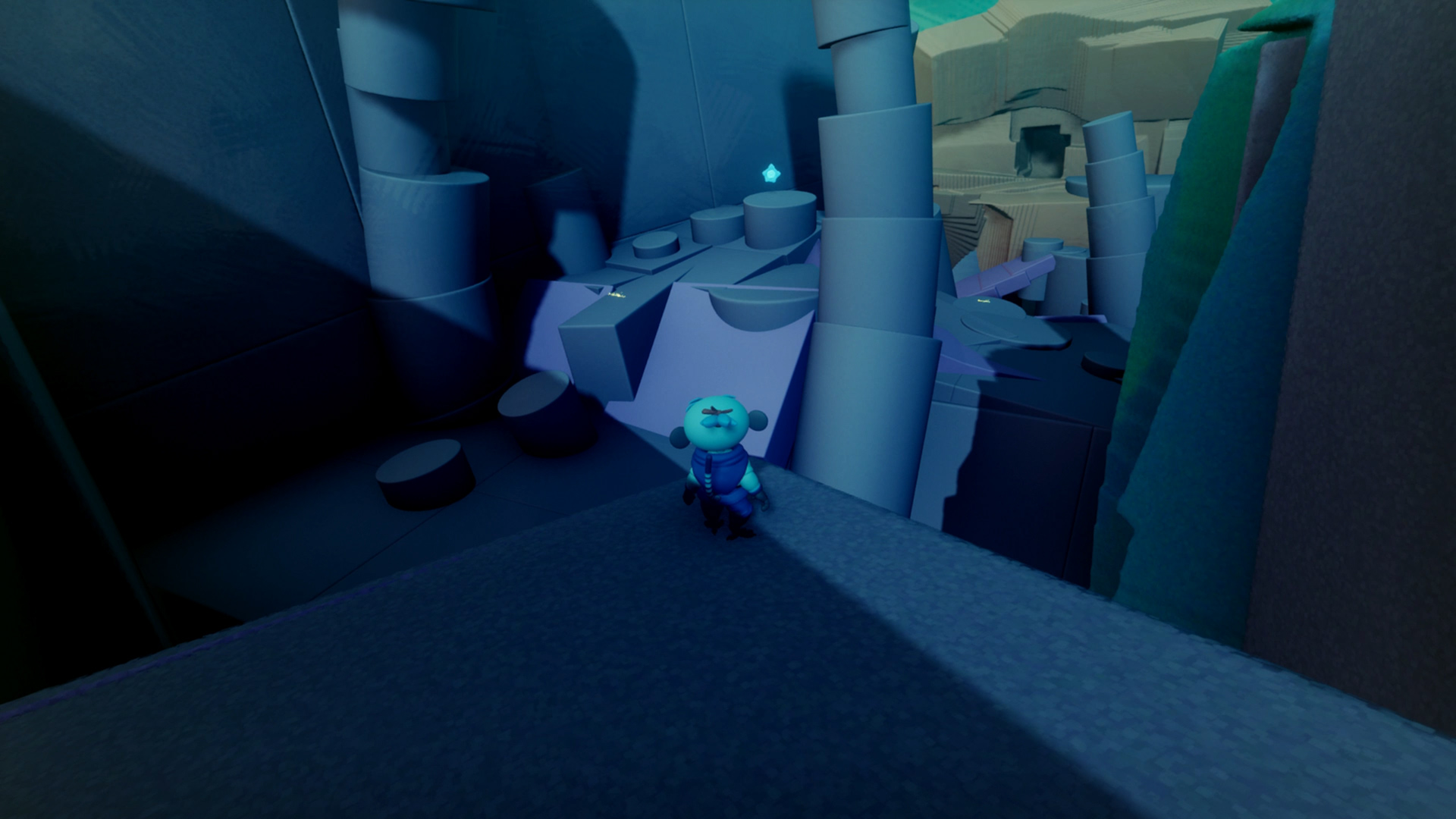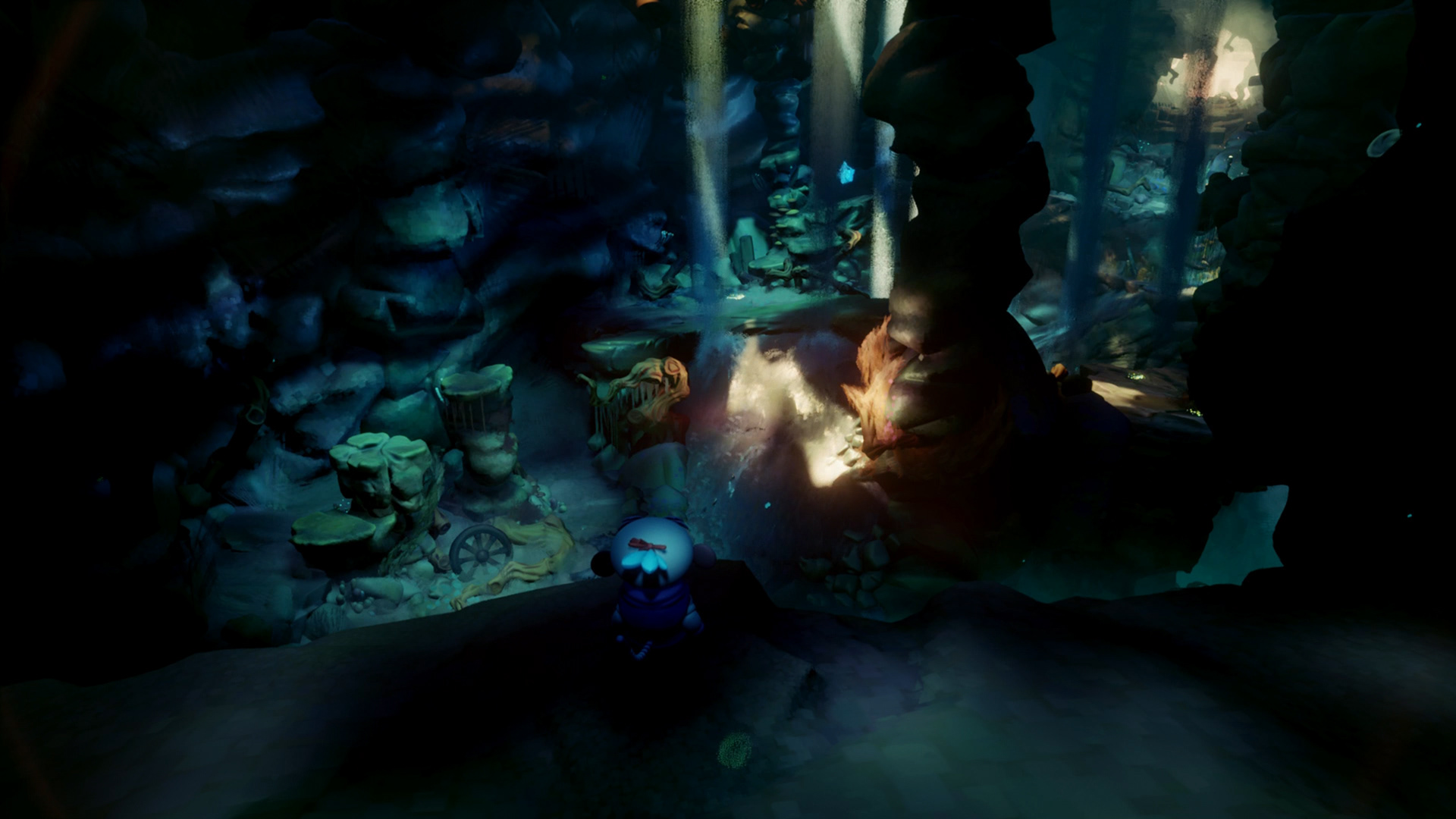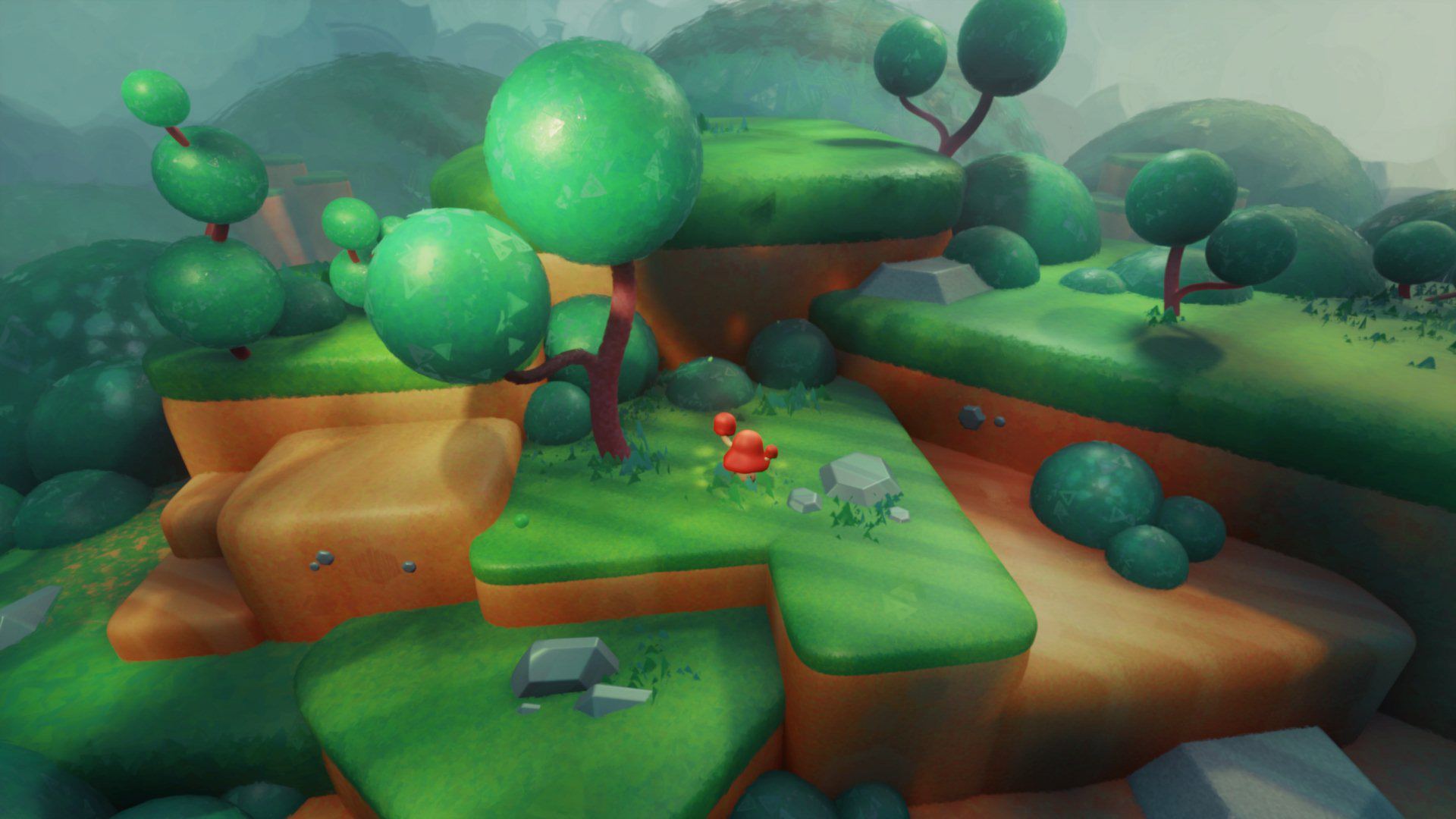 ​​​​​​​
The elements of the kit are built with new players in mind.
The assets were created using basic shapes and minimal edits to create an approachable style.

The logic of each asset is structured to be accessible. Creators can plug in wires to the outside of an asset to use it, or scope in to fine tune each parameter. Wires and gadgets are colour coded and organized consistently between assets.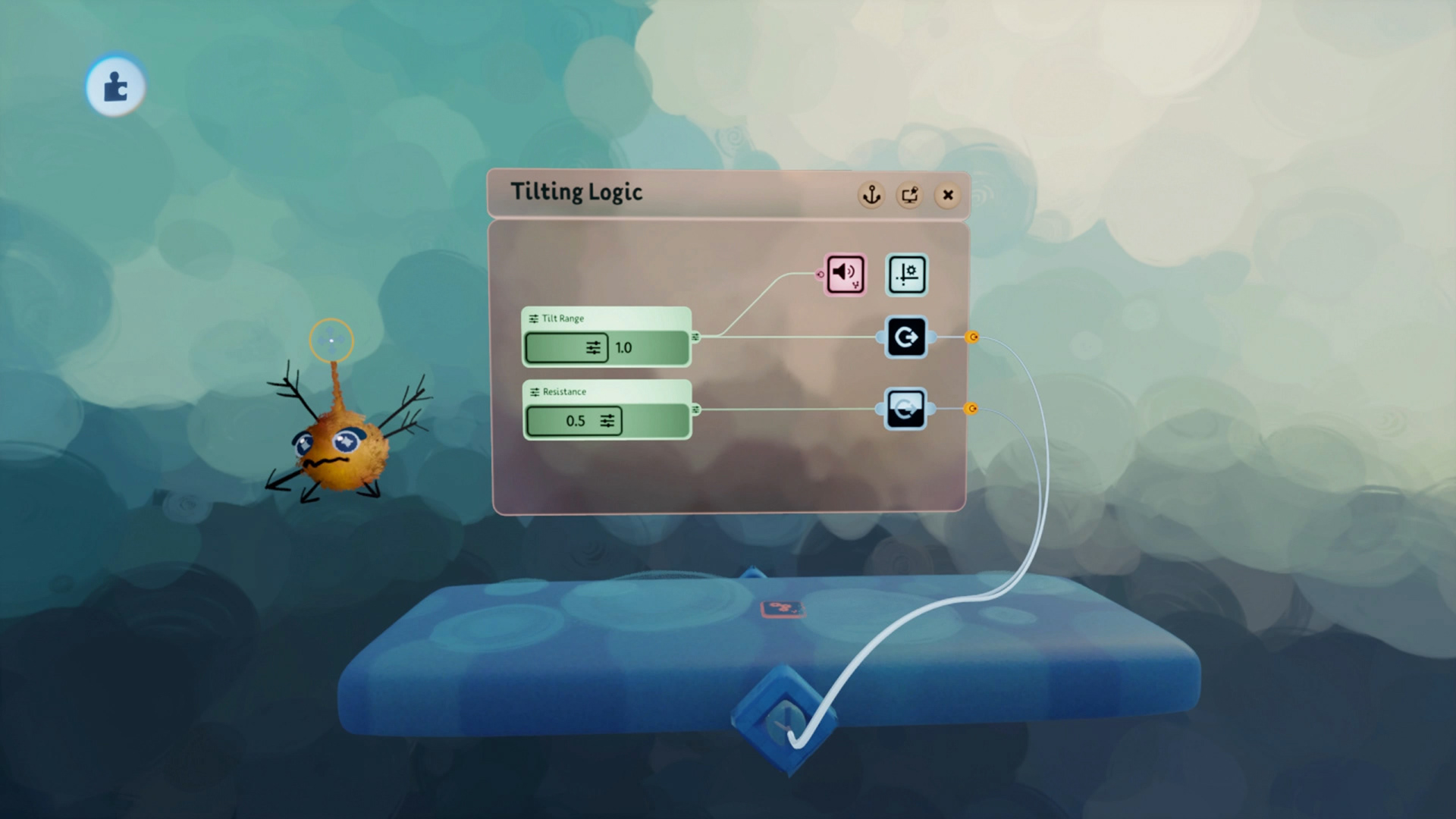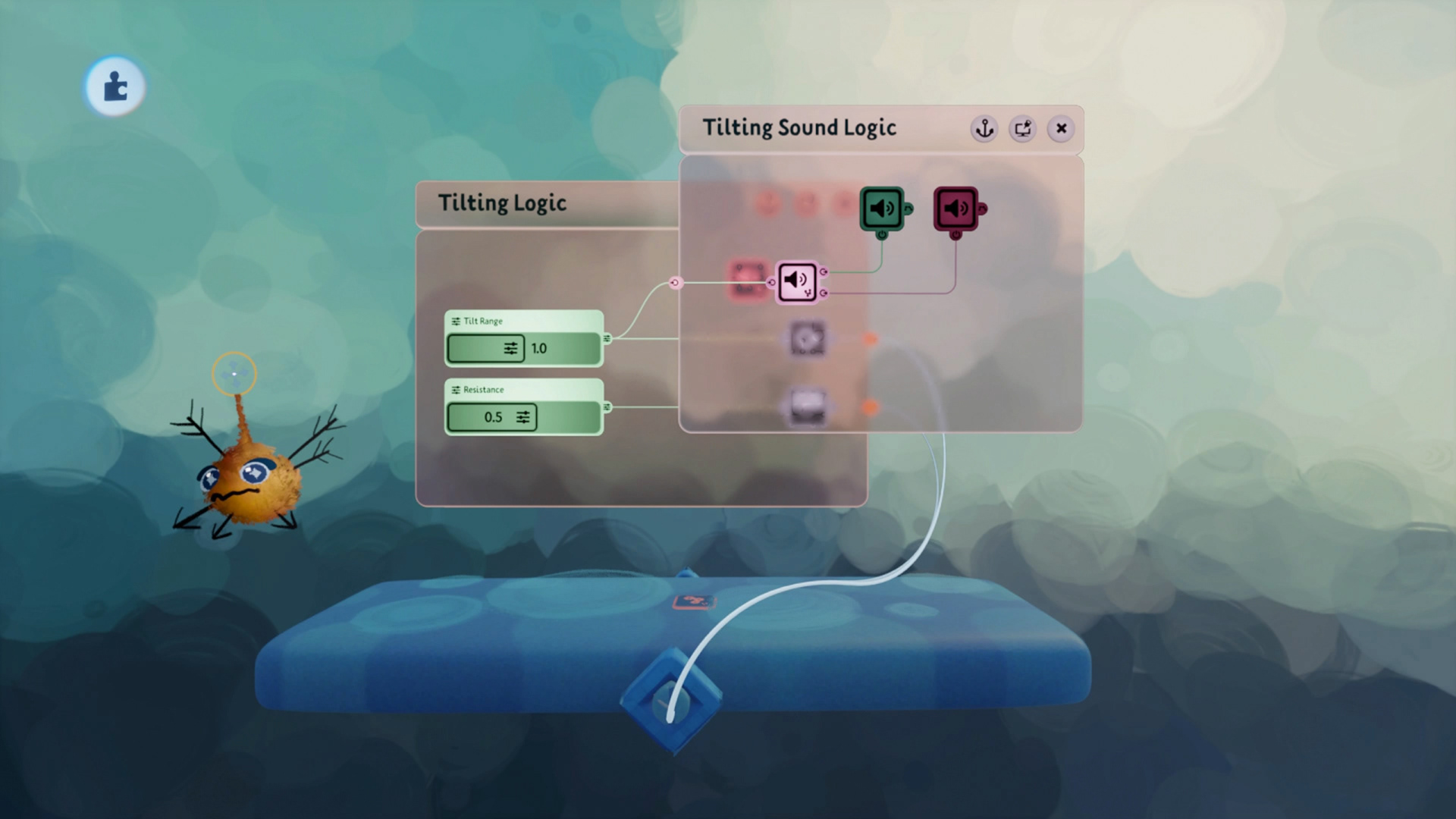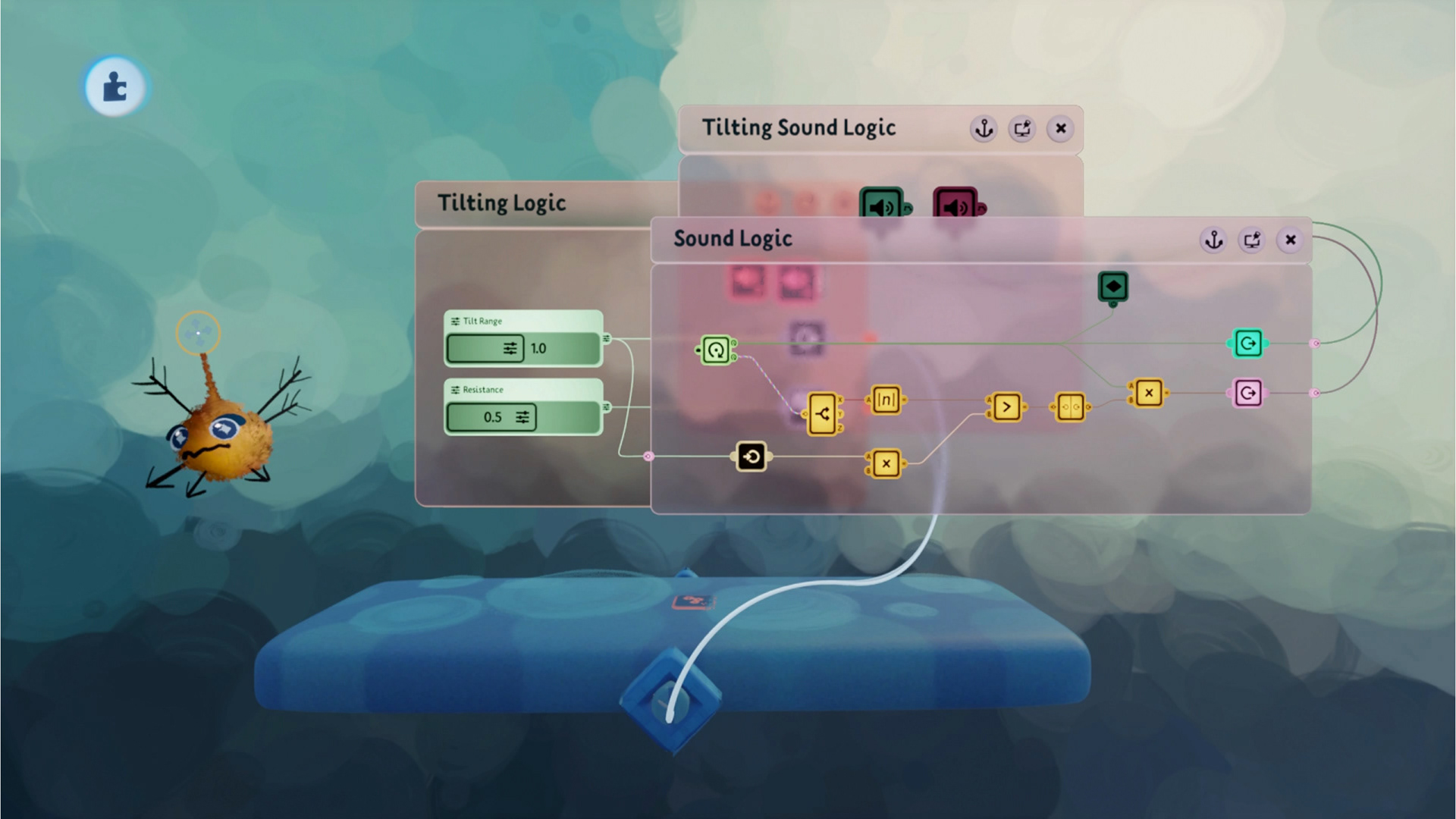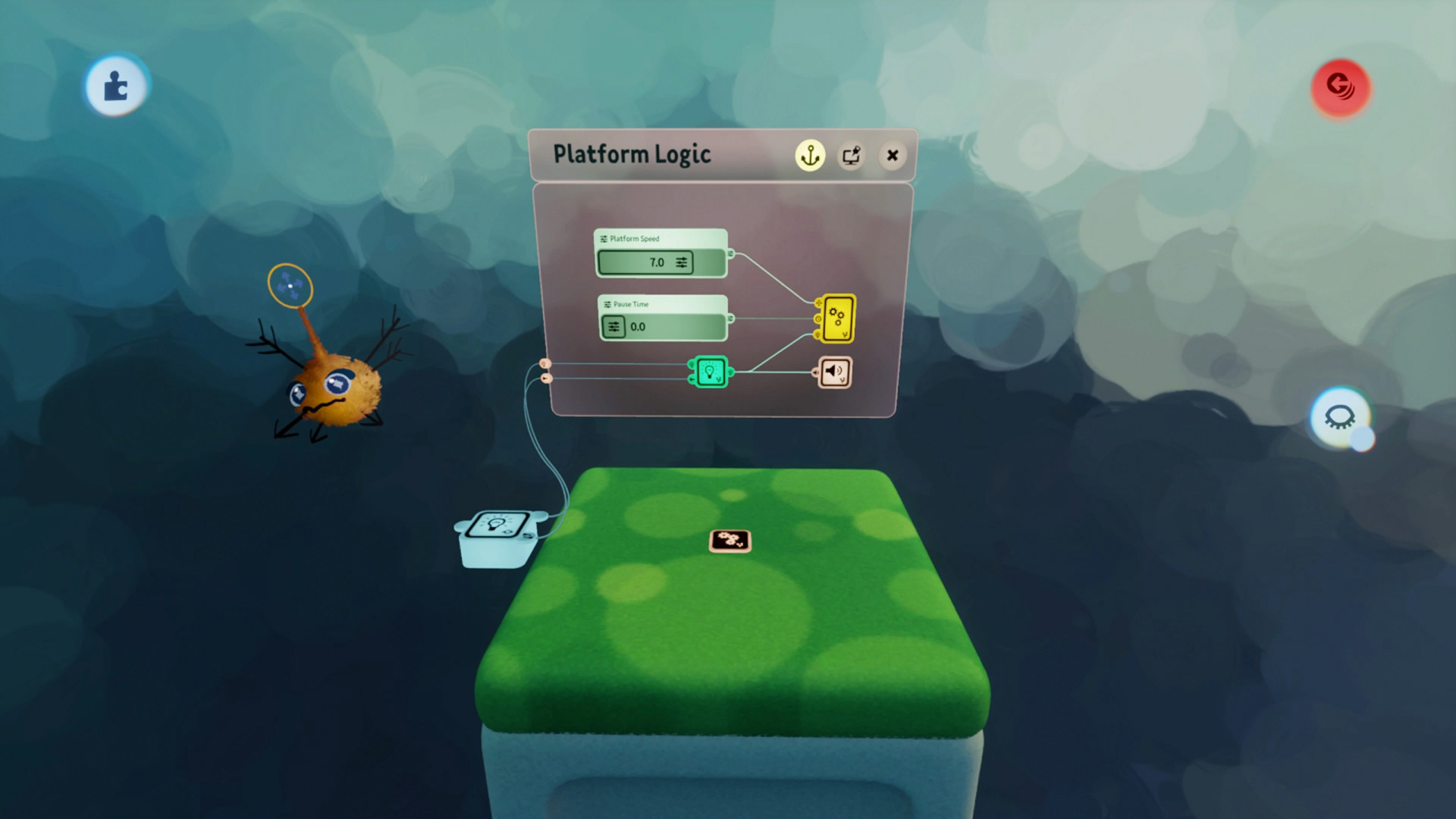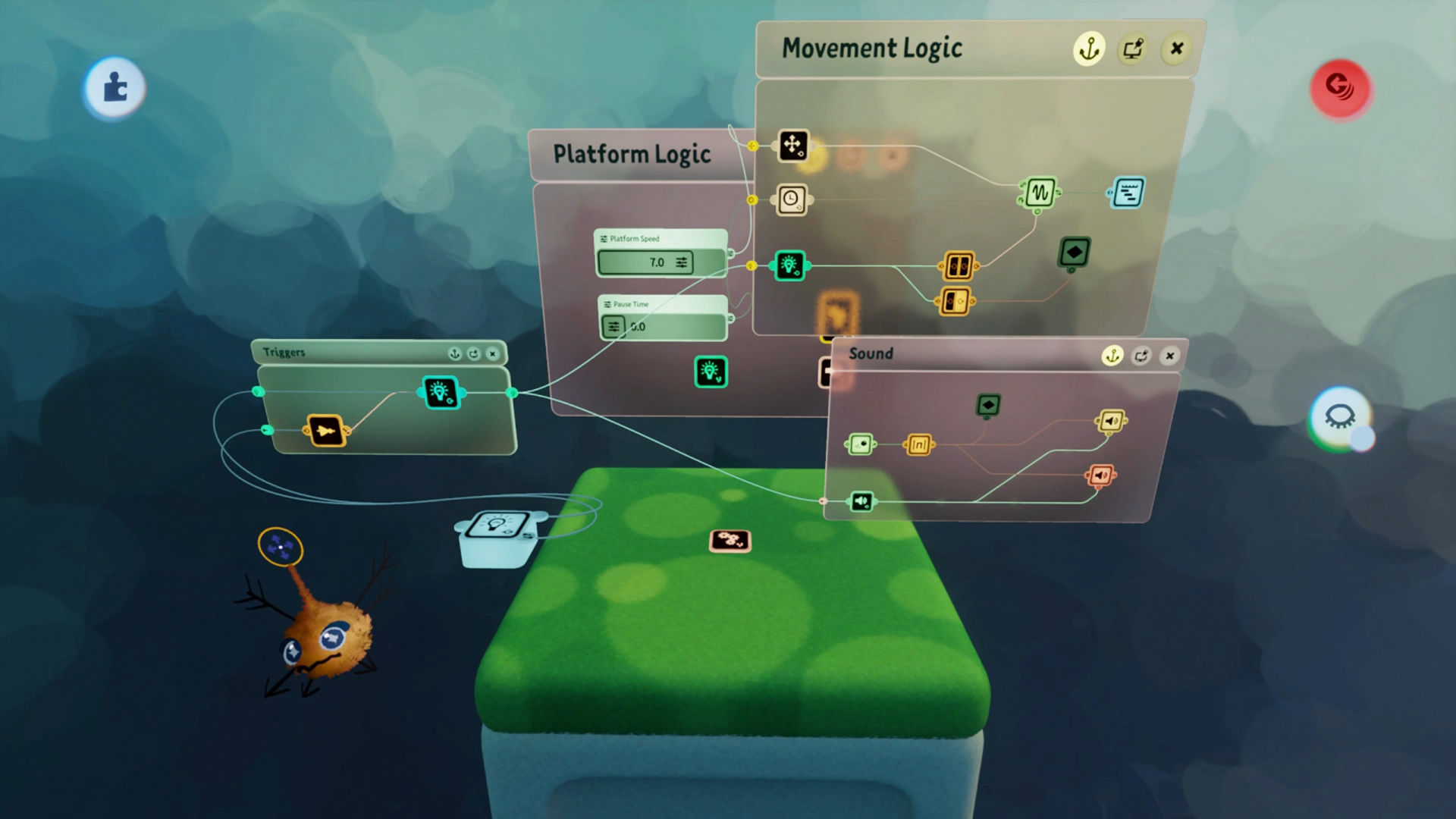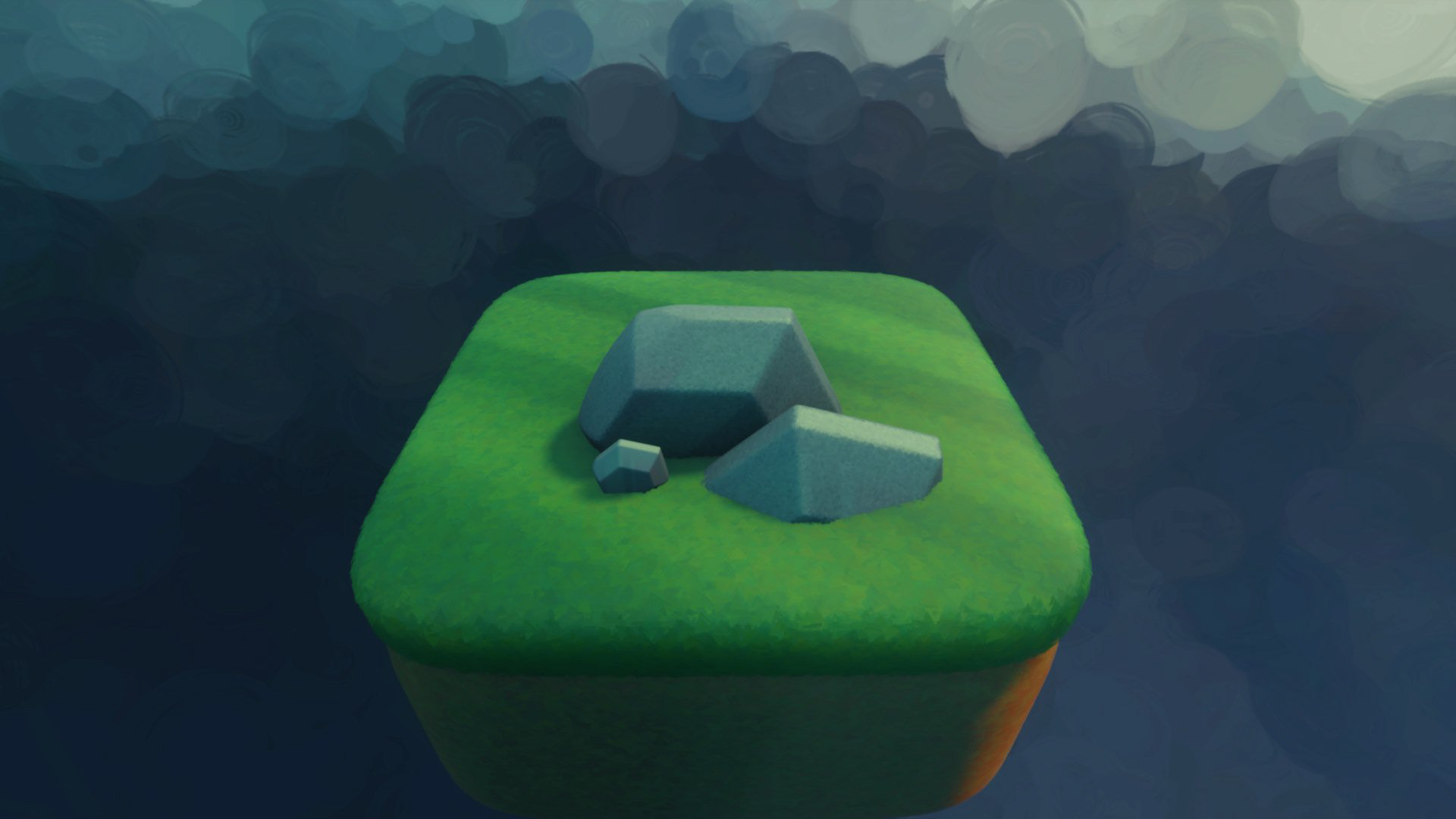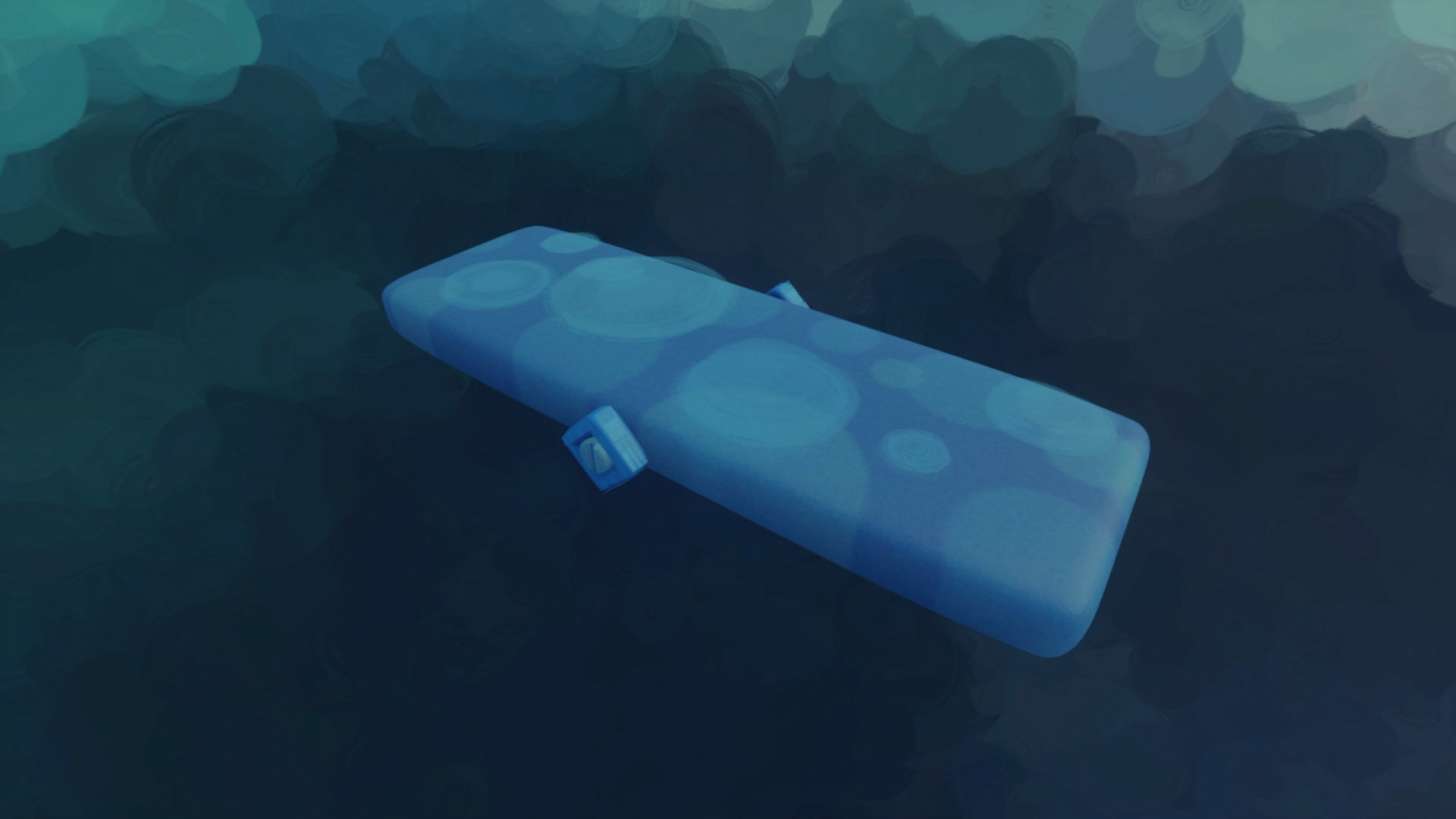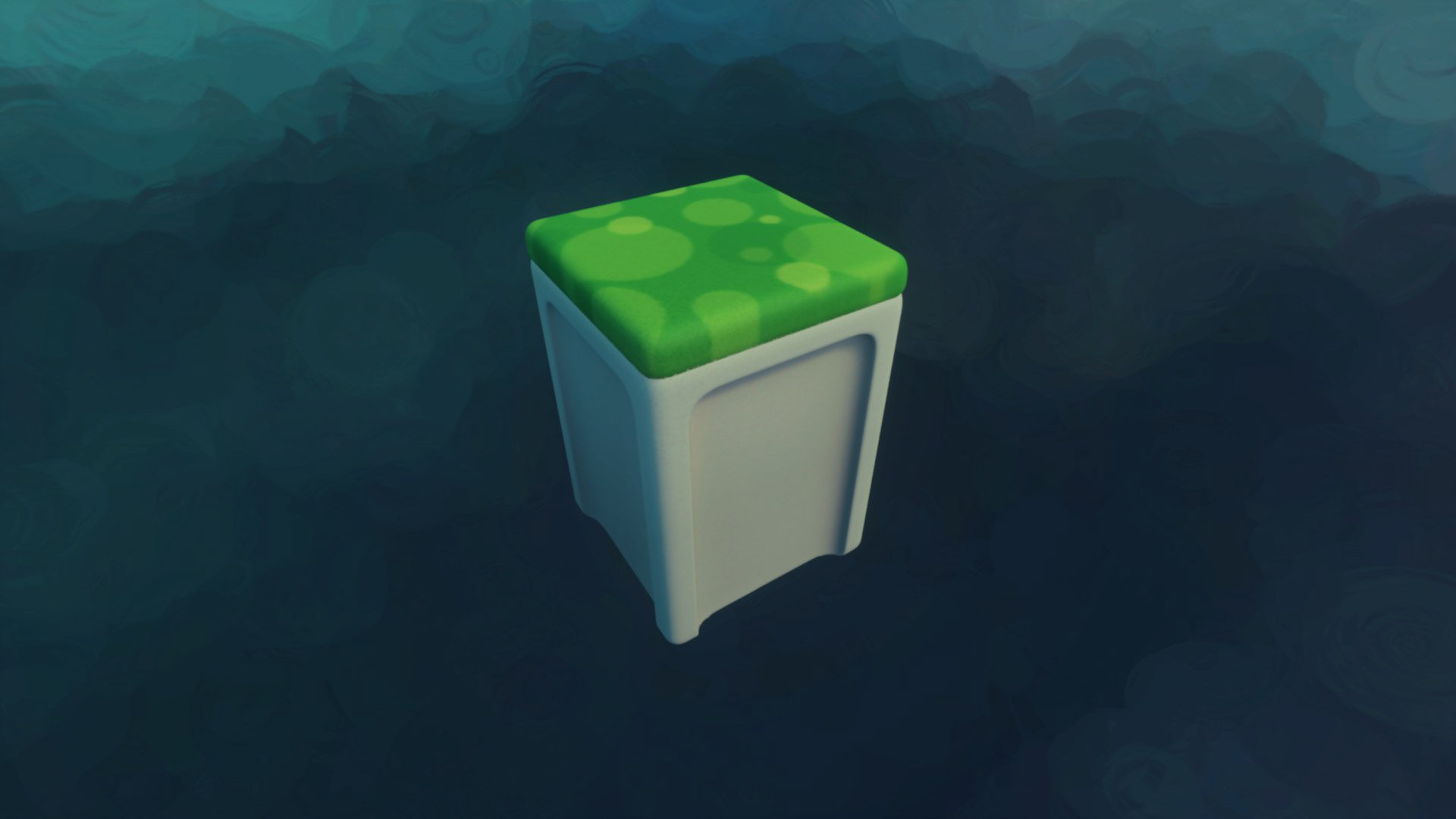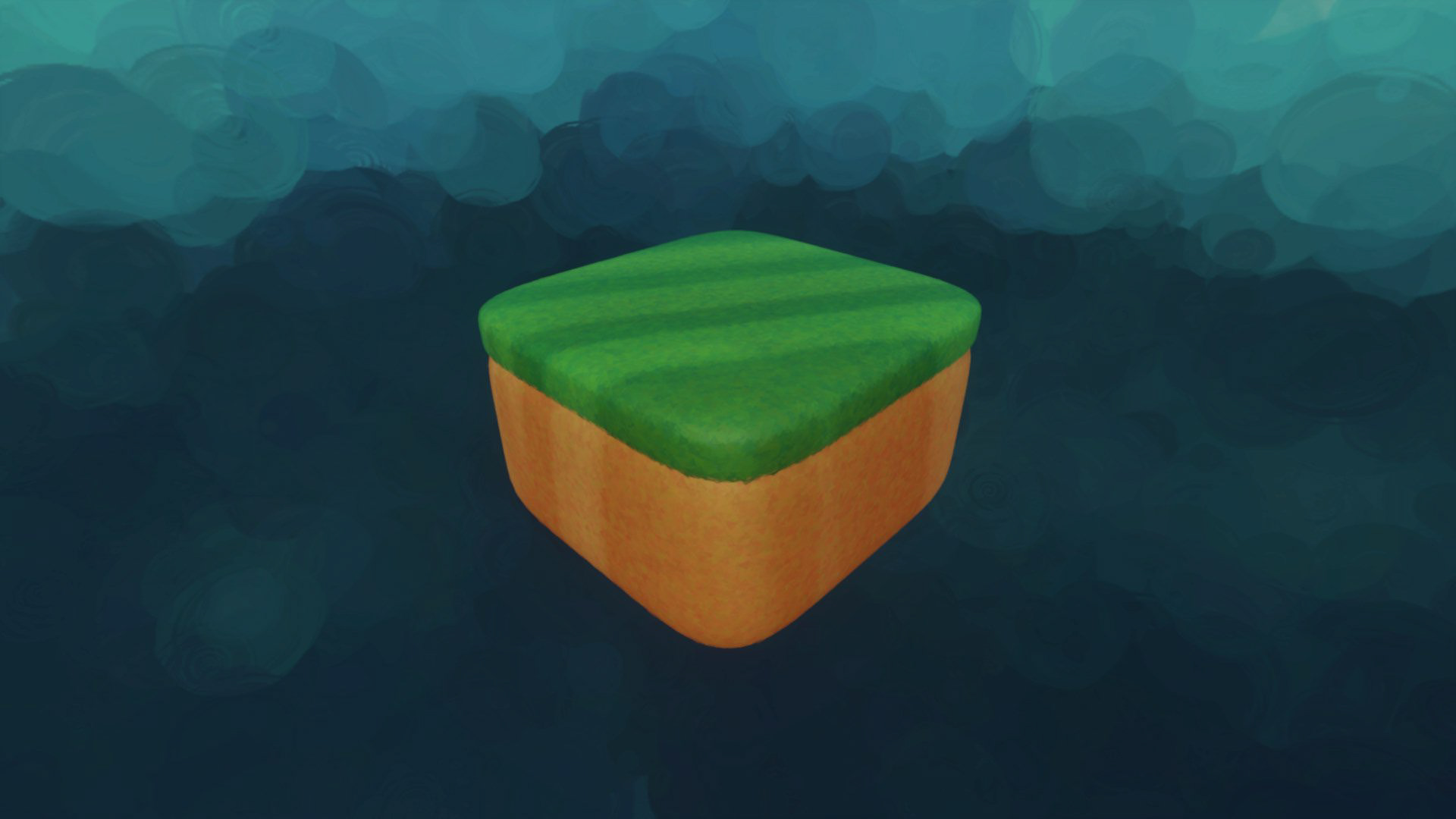 A collaboration with PieceOfCraft. 
We created a short platforming vertical slice in which the player character (Button Man), can press the button on his head and reverse his gravitational pull to stand on the ceiling.

Created for the One Button Community game jam in less than a week.

My role:
Level Design, Art, Camera, and Audio
Characters, Logic and Audio by Piece of Craft.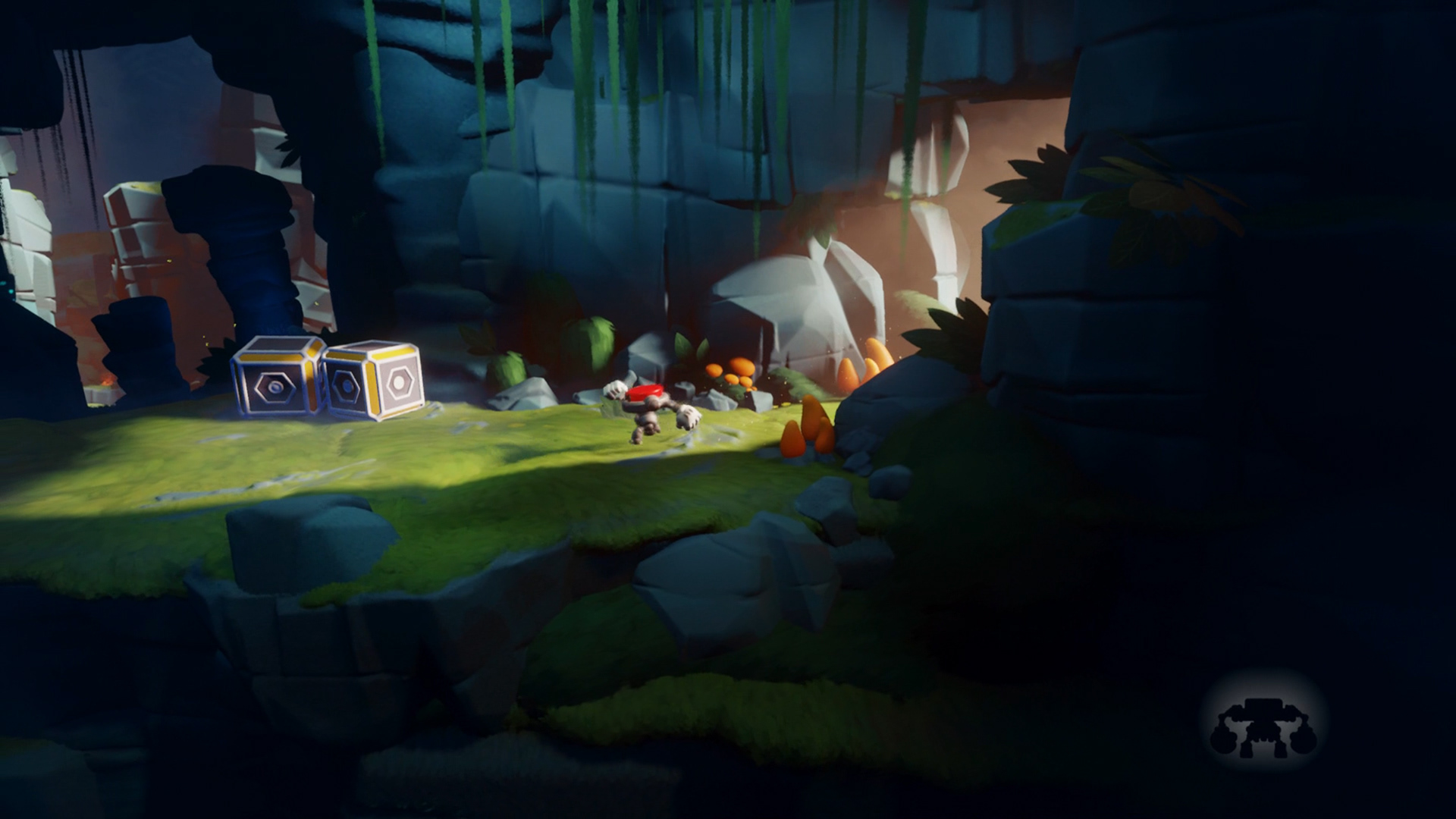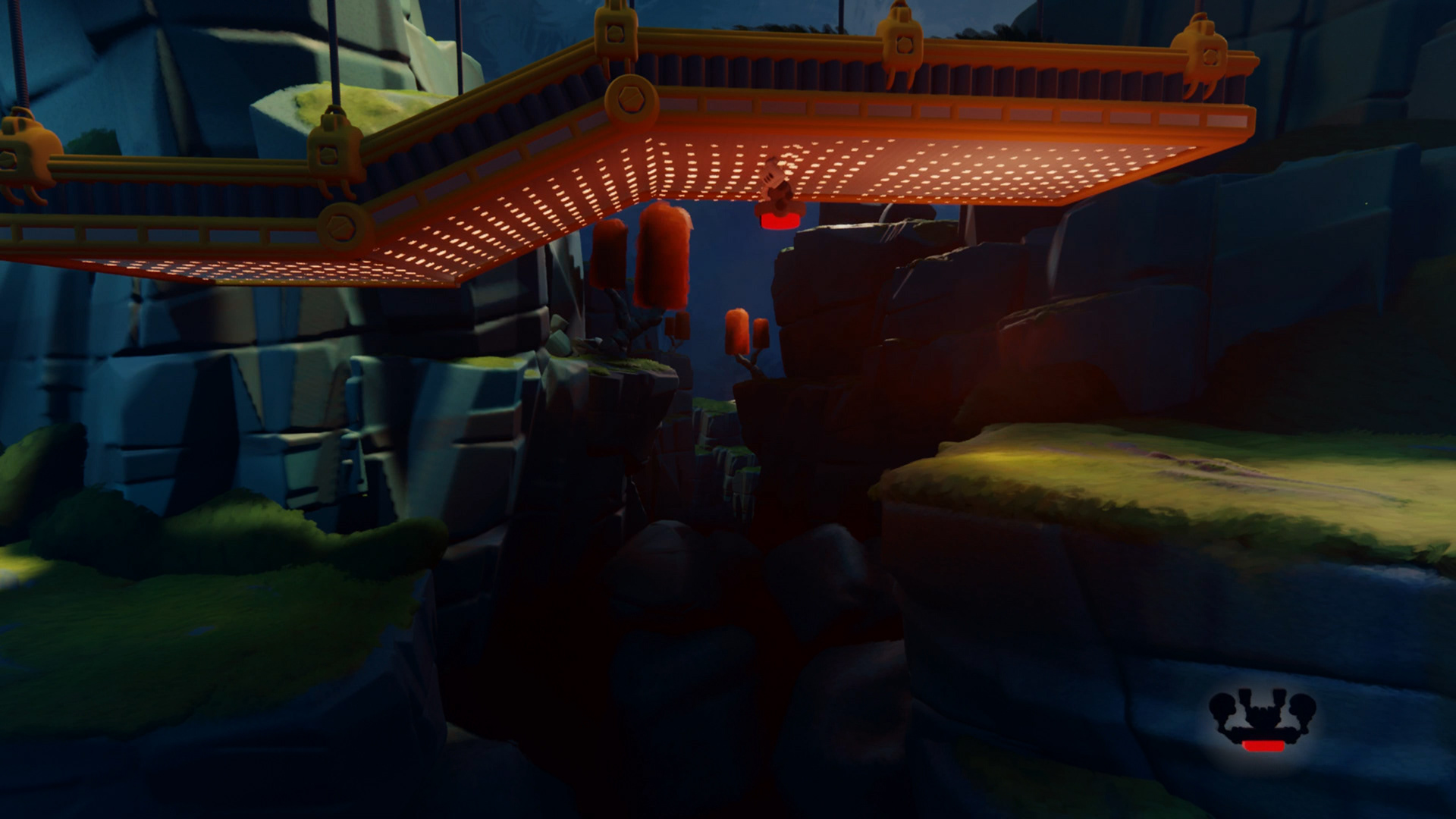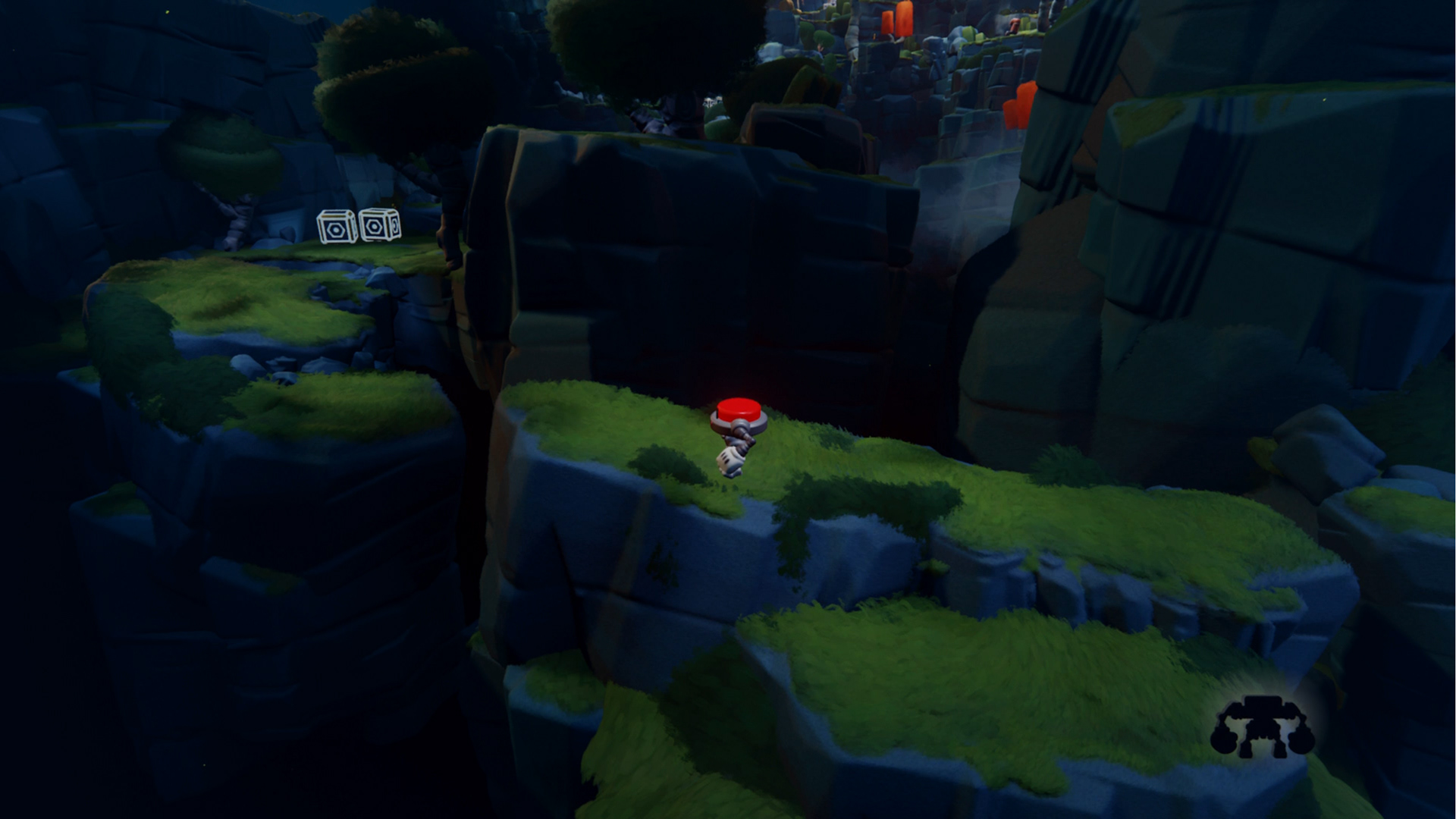 Ghost Geezers

A collaboration with a small team for the Halloween Community jam.

A team of ghost exterminating seniors raid an old mansion haunted by you, a lone ghost! Shift through walls and spook the uninvited guests out of your mansion in this high-score chasing arcade game.
 
Aecert (Logic), PieceOfCraft (Characters), JJ-Novots (Design), and Duckenomics (Sculpting).
We used a mix of custom created and remixed assets for the mansion.

My role:
Art Direction, Level Design, Lighting, and Audio.